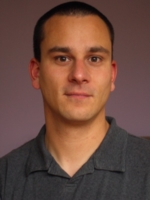 My name is Lenz Grimmer and I am a Linux/Open Source enthusiast. I currently live in Hamburg, Germany and I work for Oracle as a member of the Oracle Linux Product Management Team since April 2011.
Prior to that role I worked in the MySQL community relations team. Before I joined that team in December 2005, I worked there as a senior production engineer, in charge of producing the offical MySQL server release builds.
Before, I was a developer in the distribution development team of SuSE Linux AG in Nuernberg, Germany from April 1998 until the end of March 2002.
My GPG public key (Key ID: 1024D/B27291F2)
Key fingerprint = 709C CE90 7684 0DAE 3965 DA37 4950 E12A B272 91F2
How to get in contact with me
More about and from me on other places